AMLHUB for Financial Services
Keep on top of AML/CFT requirements with AMLHUB
Looking to take control of your AML?
If you're finding AML documentation and processes difficult to manage, or you're looking for a more efficient AML solution that maximises your compliance levels, while saving you time at an affordable price, discover how AMLHUB anti-money laundering software can help you. AMLHUB is the ideal solution for fund managers, finance companies, lenders, investment managers, and beyond.
Make an investment in your AML
Financial Services are managing their AML with confidence via the cloud-based AMLHUB platform. This anti-money laundering software solution allows you to verify and identify your clients quickly and accurately, meet your end-to-end AML requirements, and record all activity with full visibility and reporting.
Create exceptional client experiences while balancing AML compliance obligations and cost-effectiveness through AMLHUB, New Zealand's premier anti-money laundering software solution. AMLHUB is supported by AML Auditors, commended by New Zealand's leading AML experts, and trusted by 10,000 Kiwis.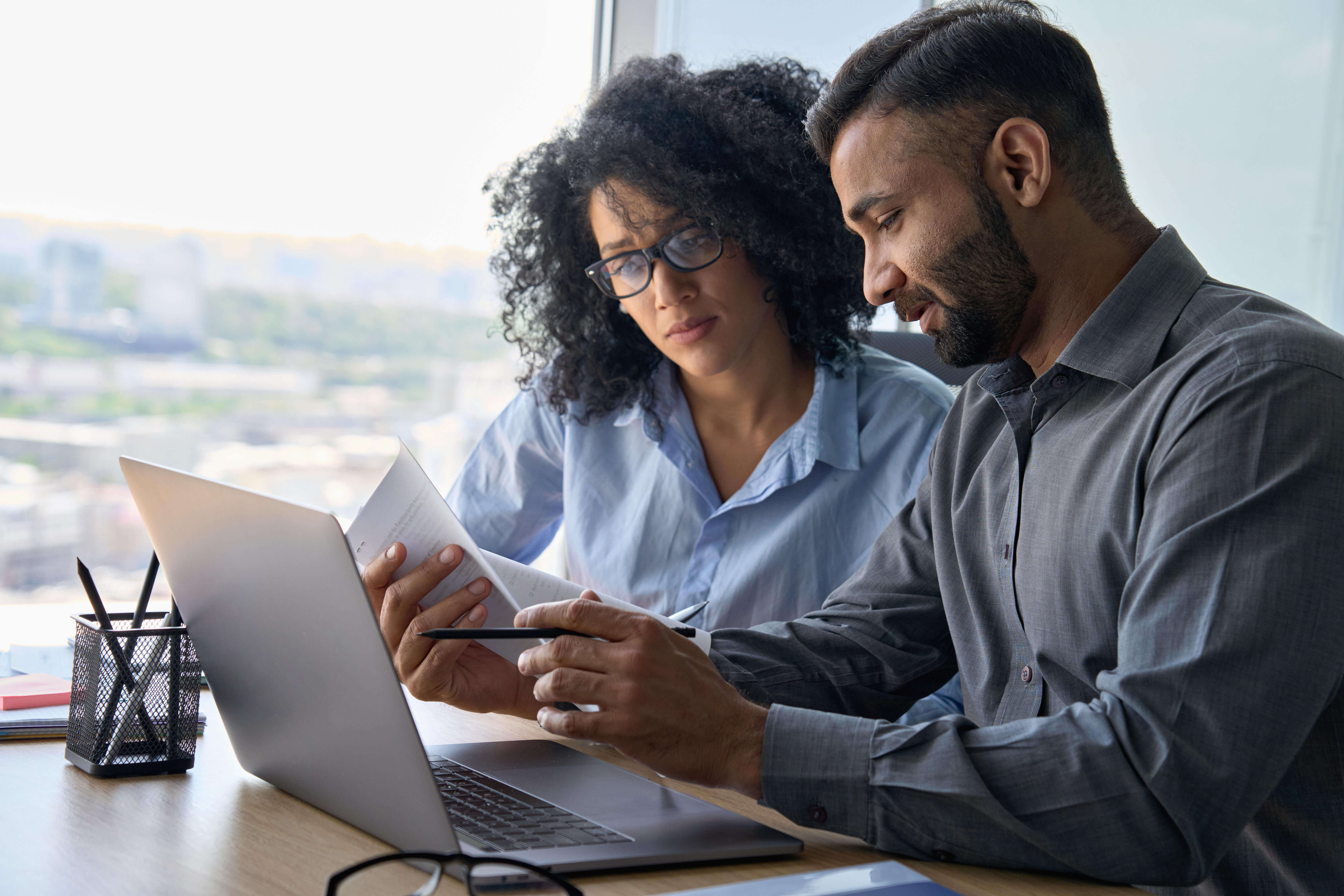 "We're really pleased with our subscription to AMLHUB."
"As Compliance Officer I now feel more confident that we will be fully compliant at next audit. I also have more confidence that our documentation is well organised and easily reviewed. Reporting and audits are going to be much easier."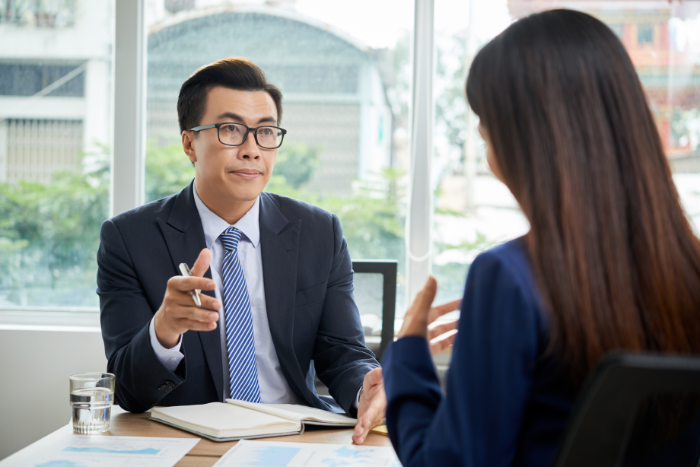 How does AMLHUB help Financial Services?
Your organisation needs to balance its customer experience with meeting all your AML obligations that protect your business liability and reputation.
AMLHUB gives you efficient AML workflows and best-practice compliance processes that help you achieve maximum compliance in the shortest time, all while minimising disruption to your client and risk to your business.
Use AMLHUB to plan and execute routine checks for fast deal and staff assurance, track document changes and streamline management reporting. Capture all your client activity in one place for transparent transaction monitoring and easily identify suspicious behaviour, so you can protect your business liability and reputation.
AMLHUB software features
Initial and ongoing CDD made easy with built-in electronic Identity Verification tools and outsourcing

Quick identity validation with RealMe – ensure client privacy with no physical docs to scan, file, and store

Optimised workflow for products

Manage risk assessments, compliance programme, annual

reports, training registers, and audits

All documents digitally stored in one place for easy updates and auditing

Built-in management report generator

Guidance and legislation updates for Financial Services

Expert AML help and support on hand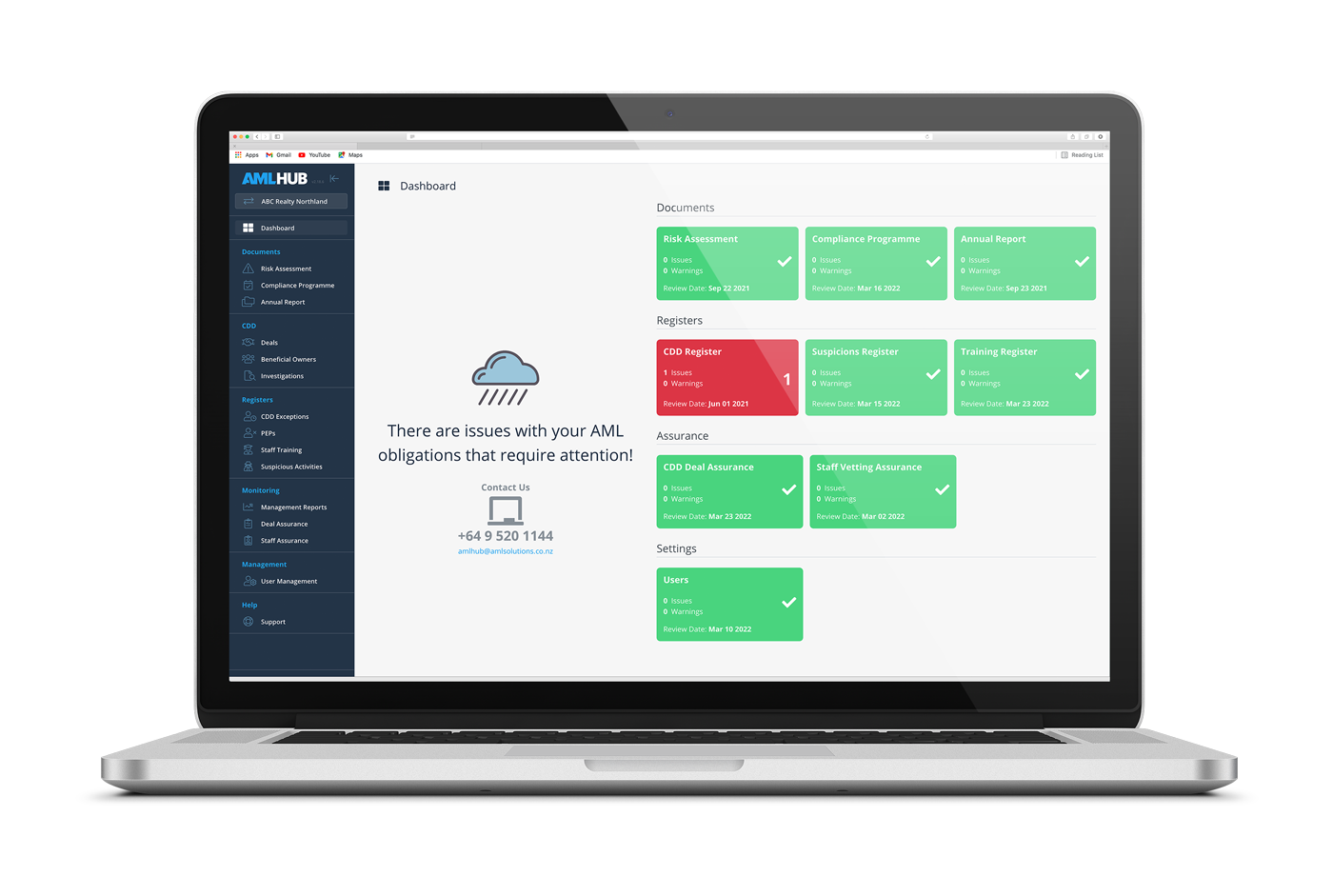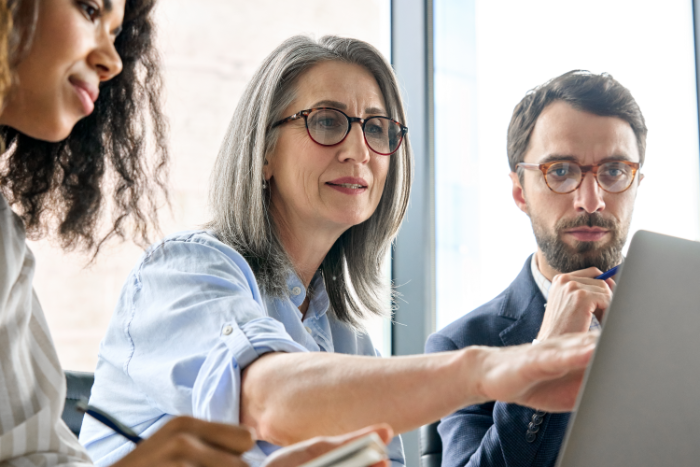 Benefits of AMLHUB
Onboard customers fast with minimal hassle
Upgrade your compliance processes
Substantially reduce time spent on AML administration
Get full visibility over your AML programme
Digitally manage, update, and store all AML documents
See all client activity in one online location
Maximise profits while remaining compliant
Avoid missing critical obligations
Protect your business liability and reputation
Be confident you are AML-compliant
Trusted by 10,000 users and these companies.





About AMLHUB
AMLHUB is New Zealand's top anti-money laundering software platform, helping Financial Services achieve complete AML compliance in the most streamlined and efficient way. Built by New Zealand's leading AML industry experts, AMLHUB minimises the time and money spent on AML admin while maximising your overall level of compliance.
See it in action by requesting your demo.
Show me how AMLHUB works!