Outsource your Customer Due Diligence at the click of a button
Onboarding clients using AMLHUB anti-money laundering software is quick, easy, and free for you to do in-house. But when you're faced with ownership structures that need a PhD to unravel, or when it is awkward to ask for Source of Wealth, you can simply outsource your CDD via AMLHUB with a click of a button.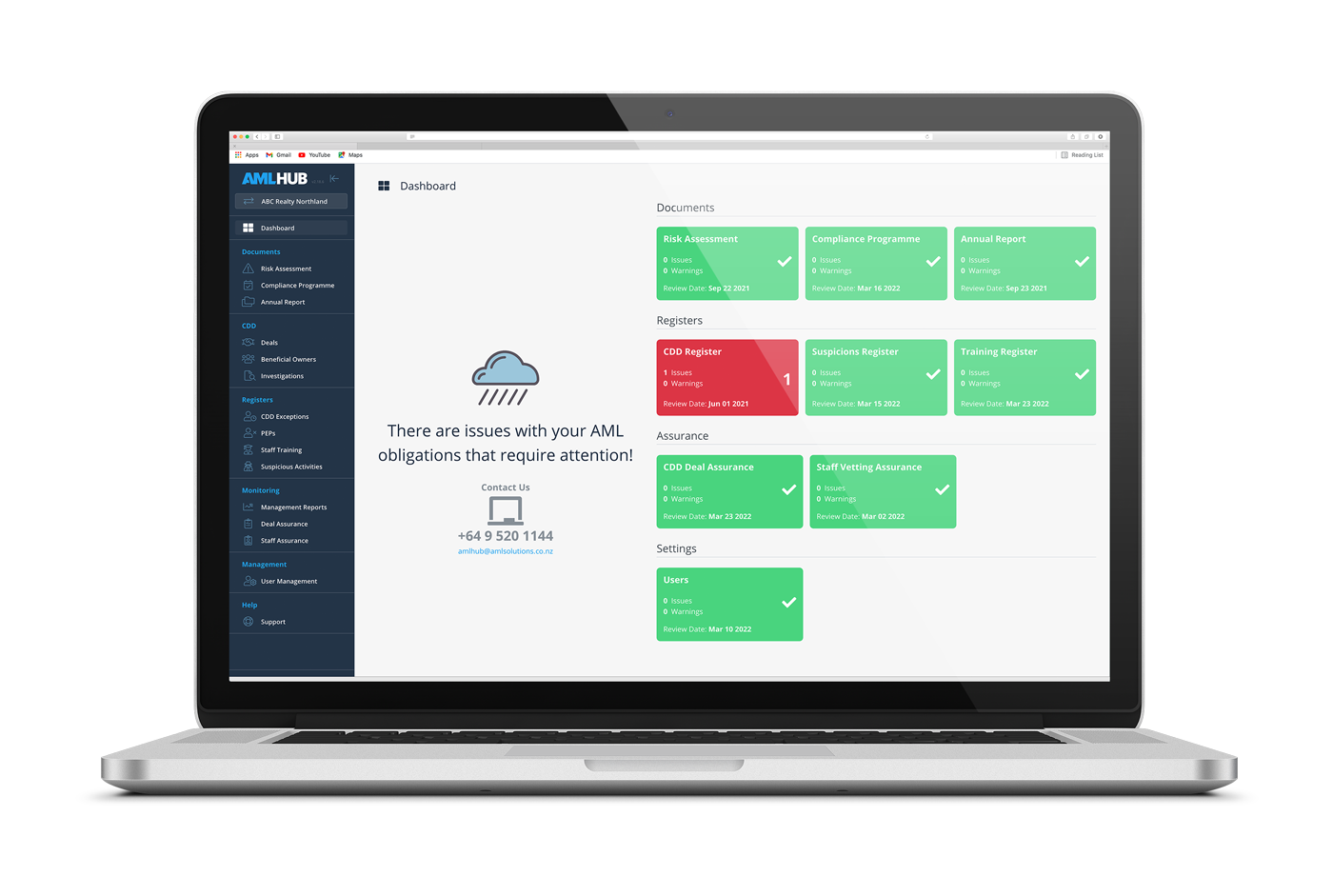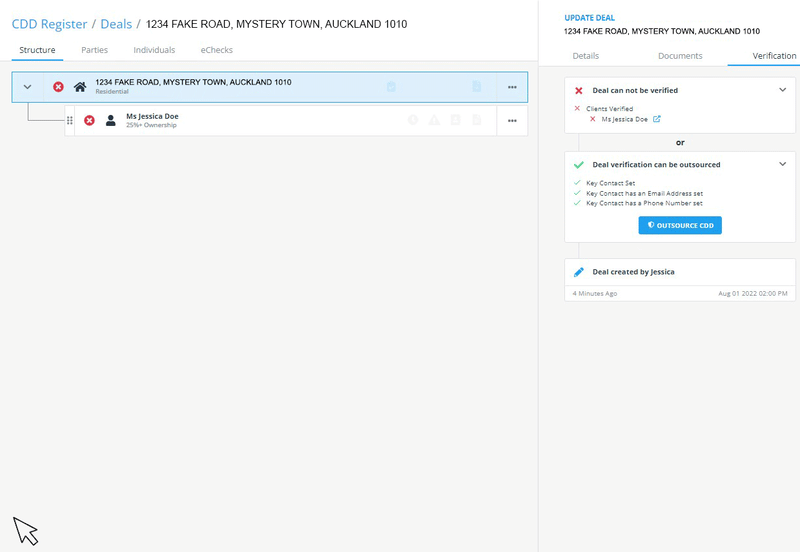 Convenience and control at your fingertips
With AMLHUB, you get both convenience and control over your AML/CFT programme. You can manage your easy Customer Due Diligence in-house in minutes using AMLHUB's tools and streamlined workflows. And for the complex CDD cases, send them to us and we'll do it for you quickly and thoroughly.
We load everything into your AMLHUB for you to check, so you can sign off your outsourcing and take ownership of your legal liability. This way, you get full transparency and a complete audit trail with minimal effort. Plus, by reviewing our work, you get to see how best practice CDD is conducted, so you can have a go next time!
Save time and reduce costs
AMLHUB is New Zealand's most cost-effective and efficient platform for managing your entire AML/CFT programme, including all things CDD. Our integrated outsourcing option gives you total control and visibility, meaning you get all the convenience without the risks.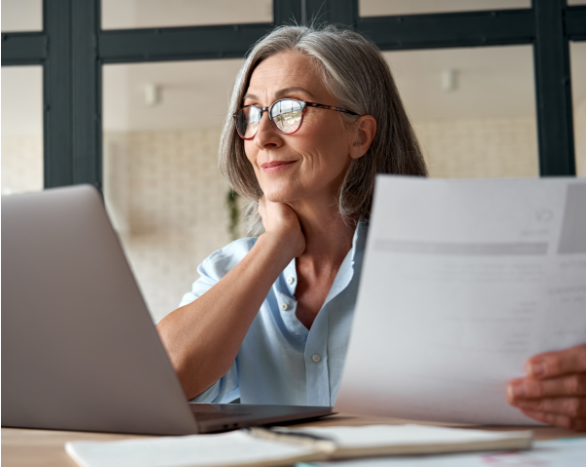 New offer! CDD Assurance Service
Regular checks on your CDD files will help keep your business compliant by spotting any errors before they become a problem.
Now you can get your CDD files checked by our compliance experts as often as you like. We will sample your work and issue a report with our findings.
For convenience and control over your CDD, discover AMLHUB software.
See how easily you can outsource your AML with AMLHUB. Get in touch with our team below for your personal demo of how it works.
Why AMLHUB?
AMLHUB is a reliable anti-money laundering application that puts Compliance Officers first. Using smart and innovative technology, it is the only AML/CFT software that is end-to-end to help you stay on top of your obligations. Transform your work processes—experience transparency, a streamlined process, and an improved customer journey for clients with AMLHUB.