Automate Your Remote Onboarding
Learn more about our automated remote onboarding system
Take a hands-off approach to identity verification
Automated Verification of ID (AVID) is AMLHUB's new remote onboarding system. It automates the verification process, freeing you from the manual admin of gathering and verifying proof of identity.
By simply entering an individual's contact details into the AMLHUB and opting them in, your client will be directed to our secure website to verify their identity.
No chasing required by you!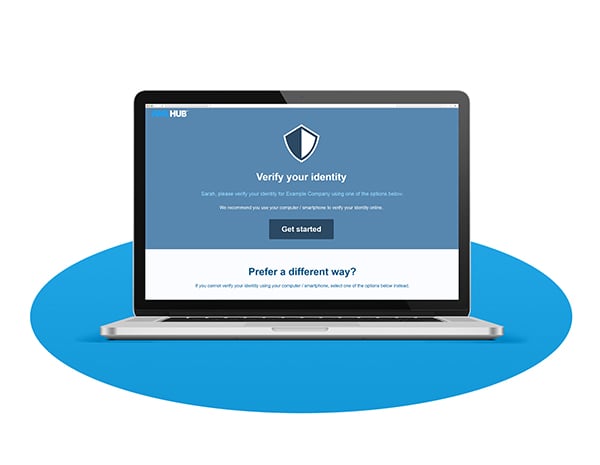 How does it work?
Using automation and world-class biometrics, AVID allows you to easily gather verified ID from your remote clients.
We give them a choice in how they submit their info to you:
Submit remote biometric ID verification via computer or smartphone

Send you certified documents via email or post

Visit your office in-person, if appropriate
All you have to do is:
Enter your client's contact info into the AMLHUB

Click 'Send'
Our systems will reach out to your client and send them reminders. You can monitor their progress so you will know when to step in if your client does not respond or complete verification.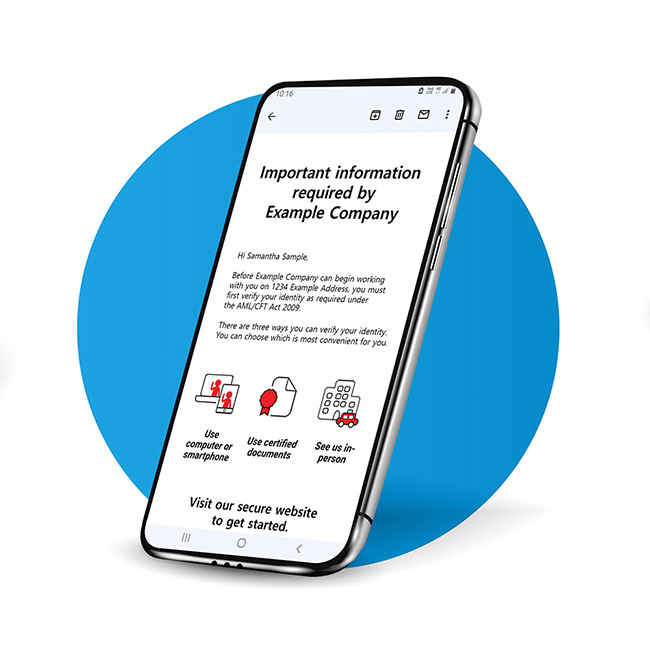 Verification anywhere, anytime
If you can't meet your client face-to-face, or both of you are busy, you can initiate the ID verification process through our system.
We will deliver a series of automated prompts and reminders straight to your client's device, reaching them wherever they are.
They can complete the verification process at a time that best suits them.
And best of all, you don't have to keep reminding them - we'll do that for you.
See exactly how your client has responded
AVID remote onboarding allows you to see exactly how your client has responded to our automated prompts.
If they click on the email, or navigate through any of the verification pages, you will be able to see this in the AMLHUB's activity log.
The benefit?
You know exactly where they are in the process, so you can step in if they need a little help from you, or take further action if they don't respond.
Want to learn more?
To find out how our Remote ID Verification system can simplify your onboarding process, get in touch with us below.